USEFUL INFORMATION
Form of state: Republic
President: Macky Sall
Prime Minister: Aminata Touré
Official language: French
Languages ​​spoken: volof, pulár, dzsola, mandinka
Capital: Dakar
Currency: Central African CFA franc
Religion: 95% Islam, 4% Catholic, 1% other
Population: 14 133 280
Area: 196,712 km2
water: 2.1%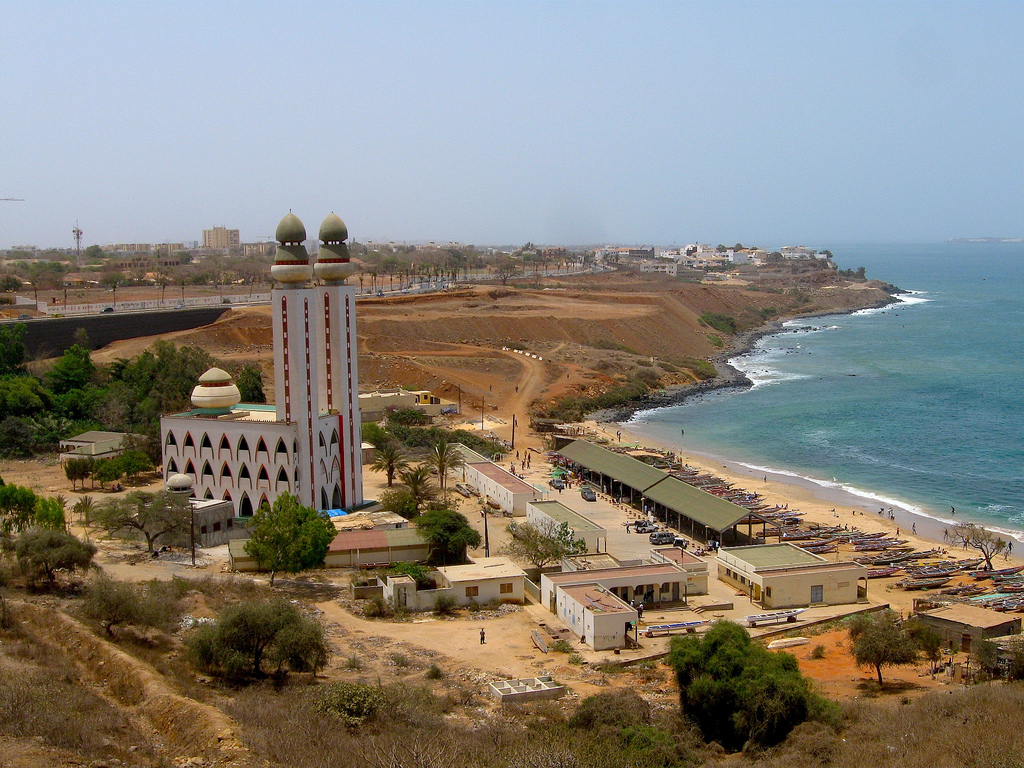 Senegal, officially the Republic of Senegal is a country in West Africa. Senegal is bordered by Mauritania in the north, Mali to the east, Guinea to the southeast, and Guinea-Bissau to the southwest. Senegal also borders The Gambia, a country occupying a narrow sliver of land along the banks of the Gambia River, which separates Senegal's southern region of Casamance from the rest of the country.
ECONOMY
Because of the cold Canary current, Senegal's climate is favorable for agricultural production. In its lands, people produce millet, corn, peanuts, sugar cane, cassava, cotton, coconut, sheep, goats and cattle. Many people live on fishing.
Valuable mineral is phosphate, titanium, iron ore and a crude oil. Petroleum refinery, vegetable oil plant, fish processing plant, fertilizer plant can be found in the country.
Main sectors: food and semi-processing, phosphate mining, fertilizer production, petroleum refining, gold mining, construction, shipbuilding and repair.
The country's gross domestic product (GDP) will grow by 6.9% in 2018, so the growth rate is among the eight fastest growing economies in the world.
NATURE
Senegal is located on the west of the African continent. It lies between latitudes 12° and 17°N, and longitudes 11° and 18°W.
Senegal is externally bounded by the Atlantic Ocean to the west, Mauritania to the north, Mali to the east, and Guinea and Guinea-Bissau to the south; internally it almost completely surrounds The Gambia, namely on the north, east and south, except for Gambia's short Atlantic coastline.
The Senegalese landscape consists mainly of the rolling sandy plains of the western Sahel which rise to foothills in the southeast. Here is also found Senegal's highest –unnamed- point which is 584 m. The northern border is formed by the Senegal River; other rivers include the Gambia and Casamance Rivers. The capital Dakar lies on the Cap-Vert peninsula, the westernmost point of continental Africa.
TOURISM
The city of Dakar supports a local industry of holiday spots frequented by city dwellers. The beaches and islands to the north of the city, at places like Yoff and Ngor, are particularly popular for Senegalese tourists. Senegalese, other African visitors, and expatriates often travel to religious sites and festivals, especially those connected with powerful Sufi Muslim brotherhoods of Senegal.
British based travel companies, long organising trips to neighbouring anglophone Gambia, have begun entering a package travel market to Senegal which was until recently dominated by French and Belgian companies.


FEATURED TURIST DESTINATIONS


-       Plage Popenguine
-        Joal Fadiouth
-        African Renaissance Monument
-        Dakar Grand Mosque
-        Niokolo-Koba National Park
-        Djoudj National Bird Sanctuary
-        Saloum Delta National Park
-        House of Slaves
-        Lake Retba
-        Gorée island
HTCC iroda 
12, Avenue Faidherbe, Dakar, Bp 10200

email

senegal@htcc.org.hu