The VIII. Africa Expo took place again from 21st to 24th of February

Featured News // 2019.02.26
The HTCC Hungarian Trade and Cultural Center Africa Expo Exhibition and Fair took place  for the 8th occasion between 21 – 21 February in 2019,  sponsored by Hungexpo
The chief patron of the event was Kitutu Kimono Mary Goretti, Ugandan Minister of Environment, who said he was very pleased with the invitation and considered it important to develop trade and cultural relations between the two countries.
The event started on February 21 at 2 pm with a solemn opening ceremony, where Sándor Balogh, founder of HTCC and the Hungarian Africa Society welcomed the present.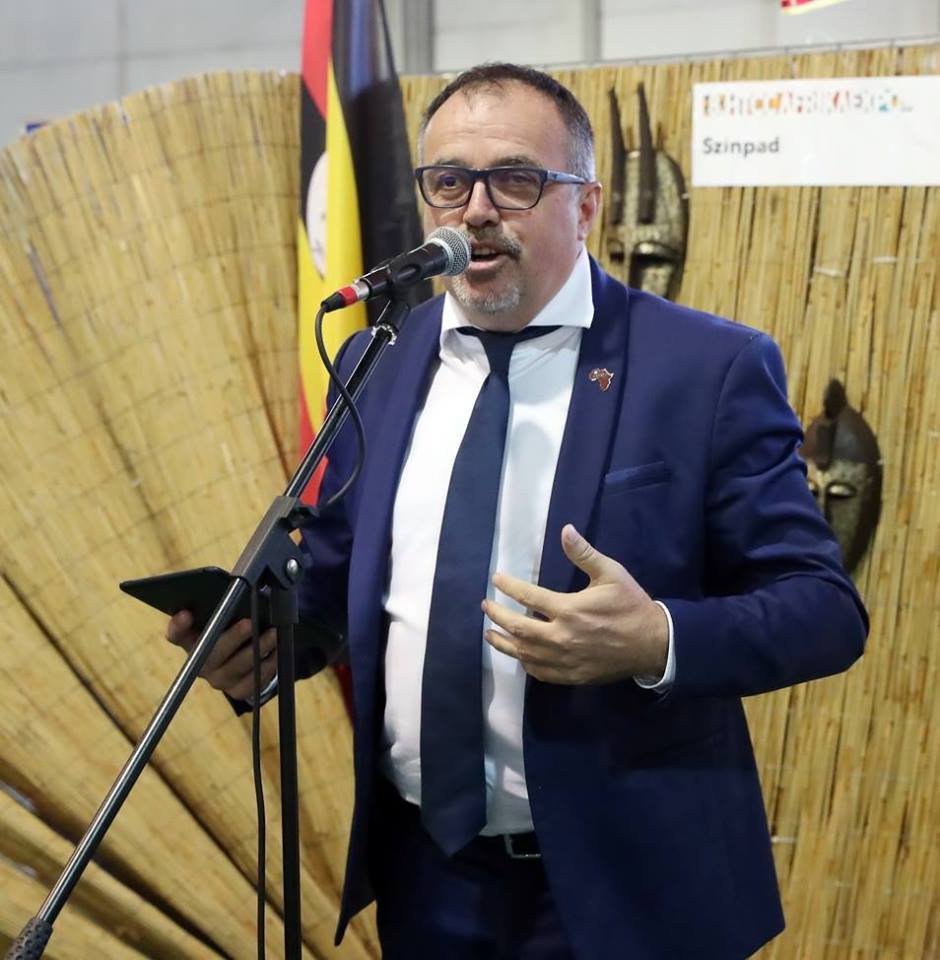 Subsequently, the Ugandan Minister said his opening speech, expressing his joy at his invitation and drawing attention to the importance of cooperation between the two countries.
Preserving the tradition, this year the audience went to the professional conference, which was organized in the Hungexpo Ceramics Hall. At this conference, Sándor Balogh, President of the Hungarian Trade and Cultural Center, István Barta, Senior Counselor of the Ministry of Agriculture, Zoltán Varga, Managing Director of Tollservice Kft.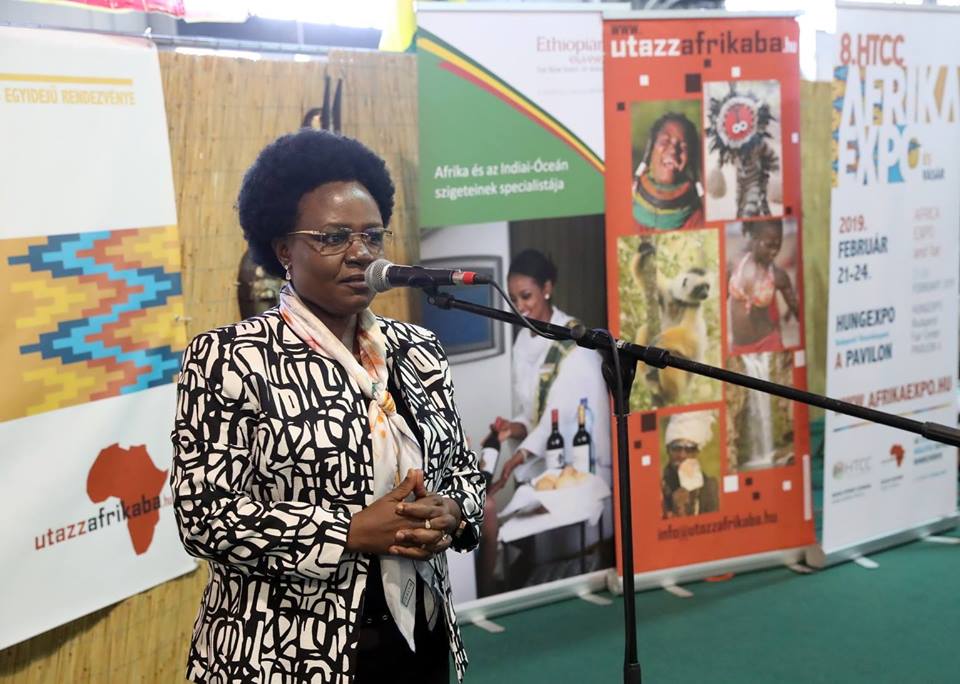 The Ugandan Minister of the Environment arrived in Budapest at the invitation of HTCC, with HTCC running its programs and escorts. His programs included visiting the Chamber of Commerce and Industry of Budapest, and presenting HTCC affiliates that he considered relevant. In addition, he attended a sister meeting with colleagues in Öskü, where he discussed the possibilities of cooperation in educational and cultural areas. In the tight program, time has come for a little "exotic". Taking advantage of the favorable weather and the proximity of Öskü to the largest ski slope in Hungary, the management of HTCC and AHU and the management of the Eplényi Ski Resort have gained insight into the life of the ski park, where they have also tried the ski lifts. In addition to leaving a lifetime experience, tourism is also thinking about developing a cable car in Uganda.