Memorial plaque to Hungarian explorer of the source of Nile inaugurated in Uganda

Featured News // 2019.03.11
Hungarian Speaker of Parliament László Kövér on Tuesday inaugurated a memorial plaque to Hungarian-born explorer Lady Florence Baker at the Murchison Falls National Park in Uganda. Ephraim Kamuntu, Uganda's tourism minister, also attended the event. Lady Baker, born as Flóra Sass in Aiud (Nagyenyed) in 1841, was the first European woman to reach the falls and the Albert Lake with her husband Samuel White Baker.



The memorial plaque was initiated by the African-Hungarian Union and the Hungarian embassy in Nairobi, Kenya.



In his speech, Sándor Balogh, president of the Hungarian Afirka Society, highlighted the programs that the organization supported in Uganda over the past period, which can contribute to improving the living conditions of those living there, whether medical missions or women's missions.

He emphasized that economic programs, like the built eco-lodge built with Hungarian help near the waterfall, will contribute to the development of the local economy, which may weaken the willingness to emigrate, as it provides a livelihood for residents here!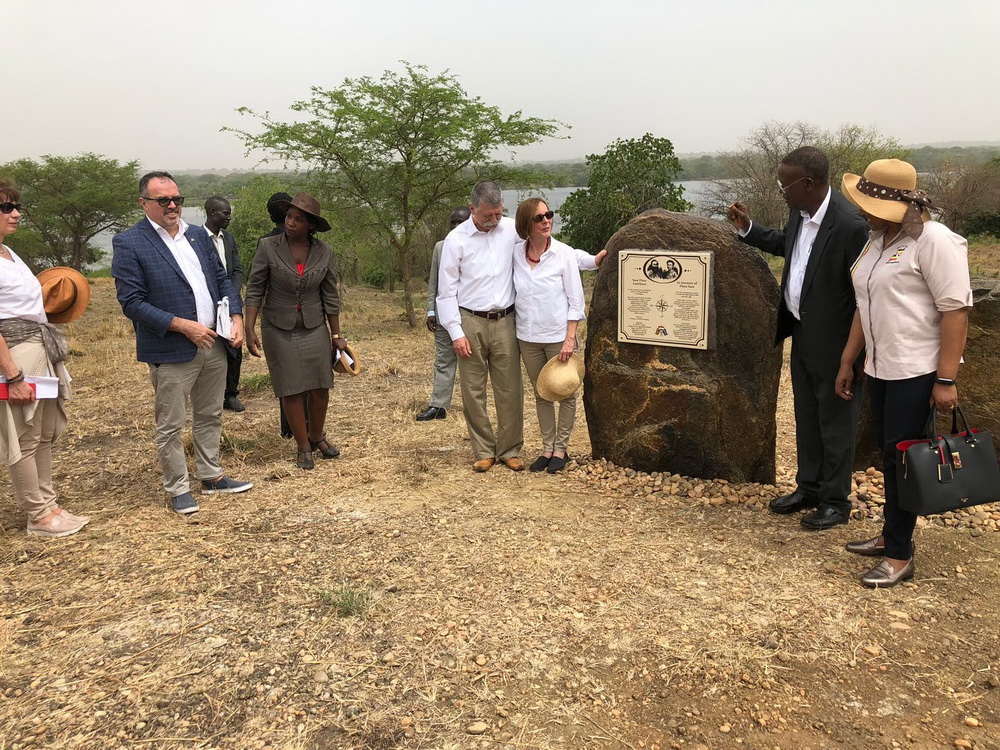 The memorial plaque was initiated by the African-Hungarian Union and the Hungarian embassy in Nairobi, Kenya.

Read more at: https://dailynewshungary.com/memorial-plaque-to-hungarian-explorer-of-the-source-of-nile-inaugurated-in-uganda/
Hungarian Speaker of Parliament László Kövér on Tuesday inaugurated a memorial plaque to Hungarian-born explorer Lady Florence Baker at the Murchison Falls National Park in Uganda. Ephraim Kamuntu, Uganda's tourism minister, also attended the event. Lady Baker, born as Flóra Sass in Aiud (Nagyenyed) in 1841, was the first European woman to reach the falls and the Albert Lake with her husband Samuel White Baker.

Read more at: https://dailynewshungary.com/memorial-plaque-to-hungarian-explorer-of-the-source-of-nile-inaugurated-in-uganda/