EBCAM – HTCC Dinner at Fisherman's Bastion Restaurant

Featured News // 2019.03.28
On March 21, 2019, the official program for the delegation of the EBCAM (European Business Council for Africa) began in Budapest. The event was organized by the Ahead Global which is a Hungarian member organization of EBCAM.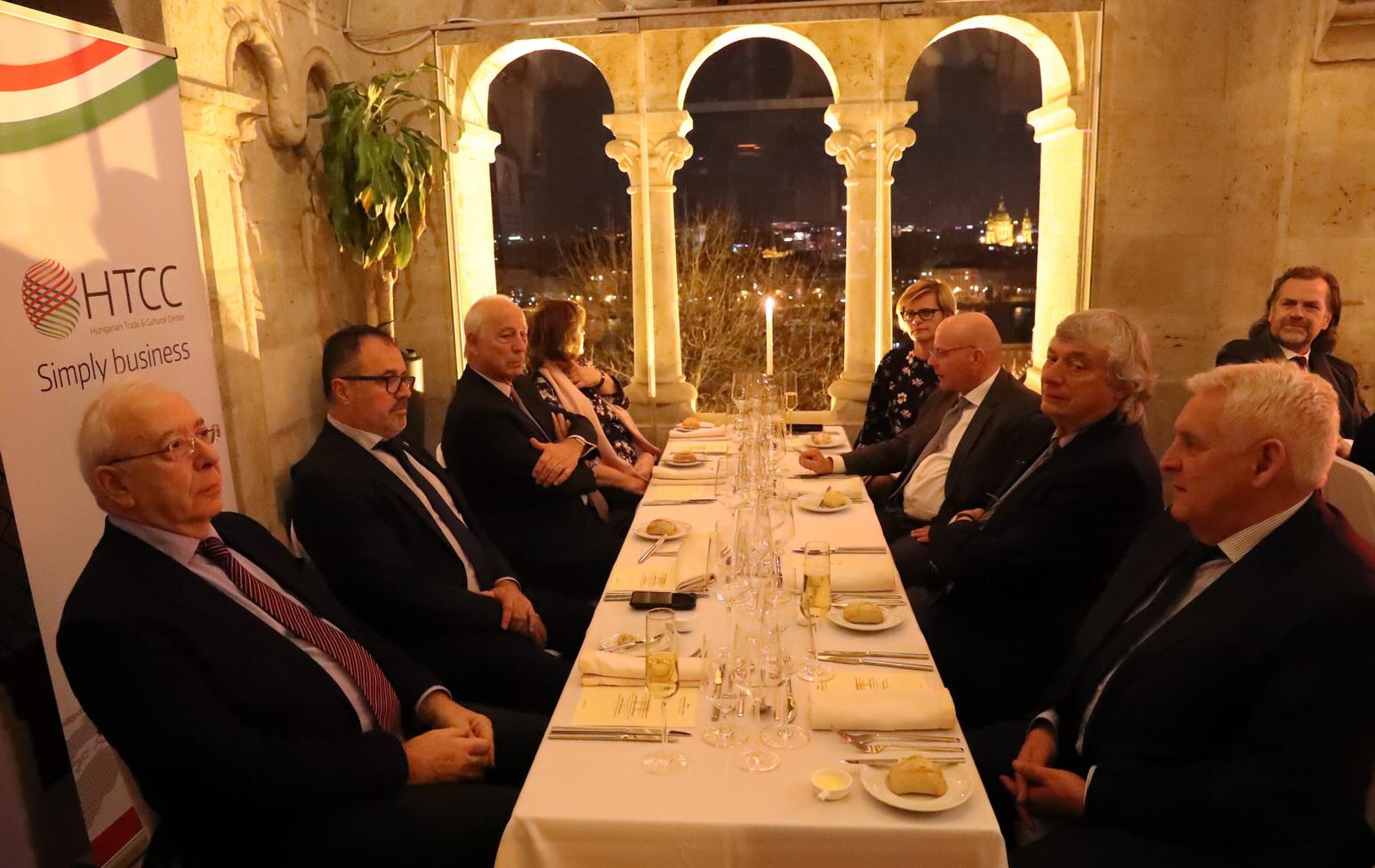 The first point in the schedule was an event held at the Budapest Chamber of Commerce and Industry in the morning. The members of the delegation then participated in the general assembly. On the eve of the long professional day, a dinner was organized by Hungarian Trade and Cultural Center (HTCC) as well as the Ahead Global. The event was held in honor of EBCAM's senior officials gathered in Budapest, at the Fisherman's Bastion Restaurant which has an incredible panorama.
Before the dinner had begun, short greeting speeches took place. After that, the informal evening started.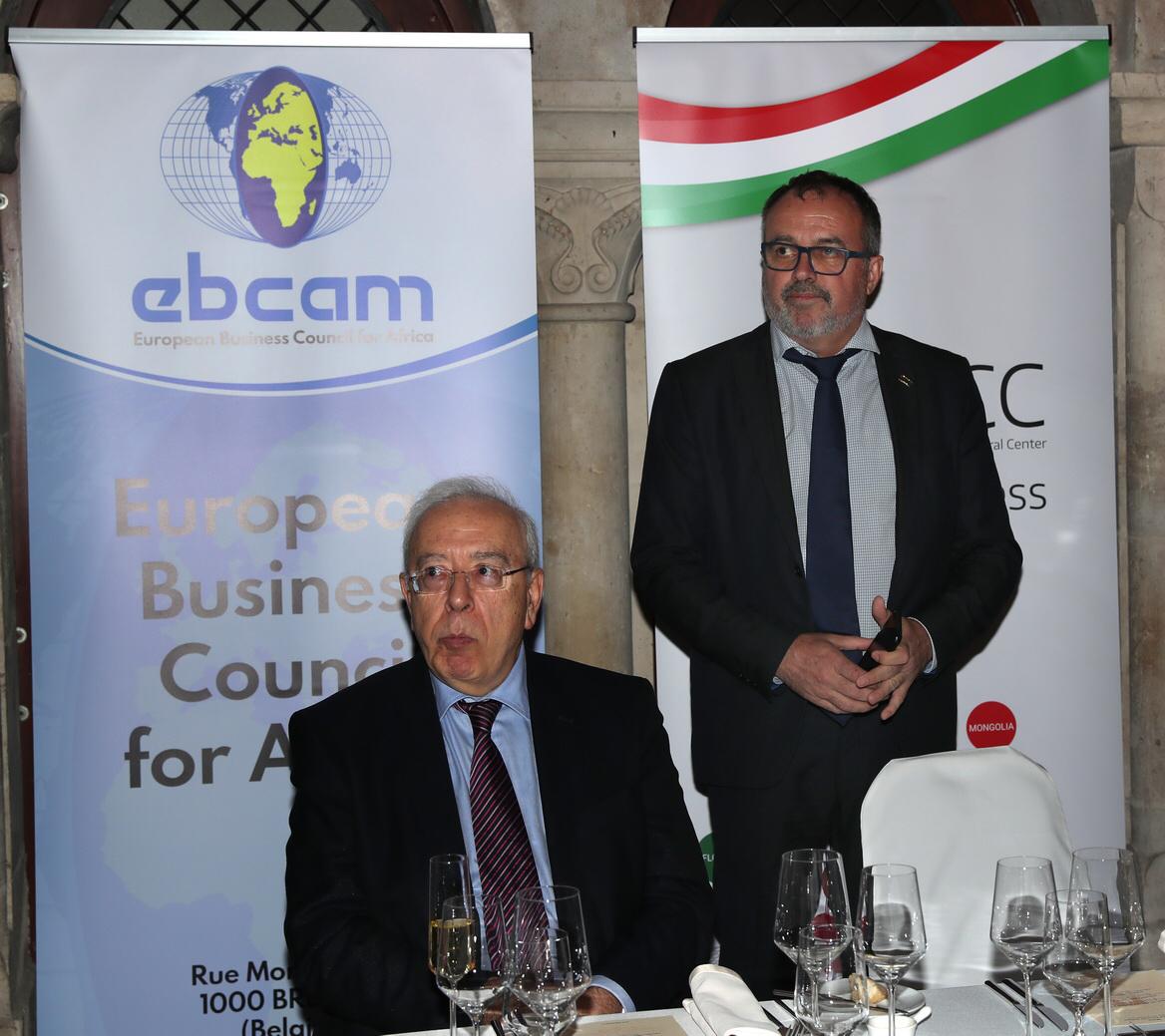 Sándor BALOGH, the founder of HTCC, greeted the guests at the dinner. He then gave the floor to EBCAM President Étienne GIROS, who expressed his gratitude for the professional organization and also pointed out the activity of Dr. Zoltán SZEDLACSKÓ, leader of Ahead Global. Dr. Zsolt BECSEY, former secretary of state for foreign affairs, was invited to the EBCAM Conference held in Budapest in 2010. Following presidential greetings, he spoke about the usefulness of the work of the organizations and looks forward to the successful exploration of European and African business lines.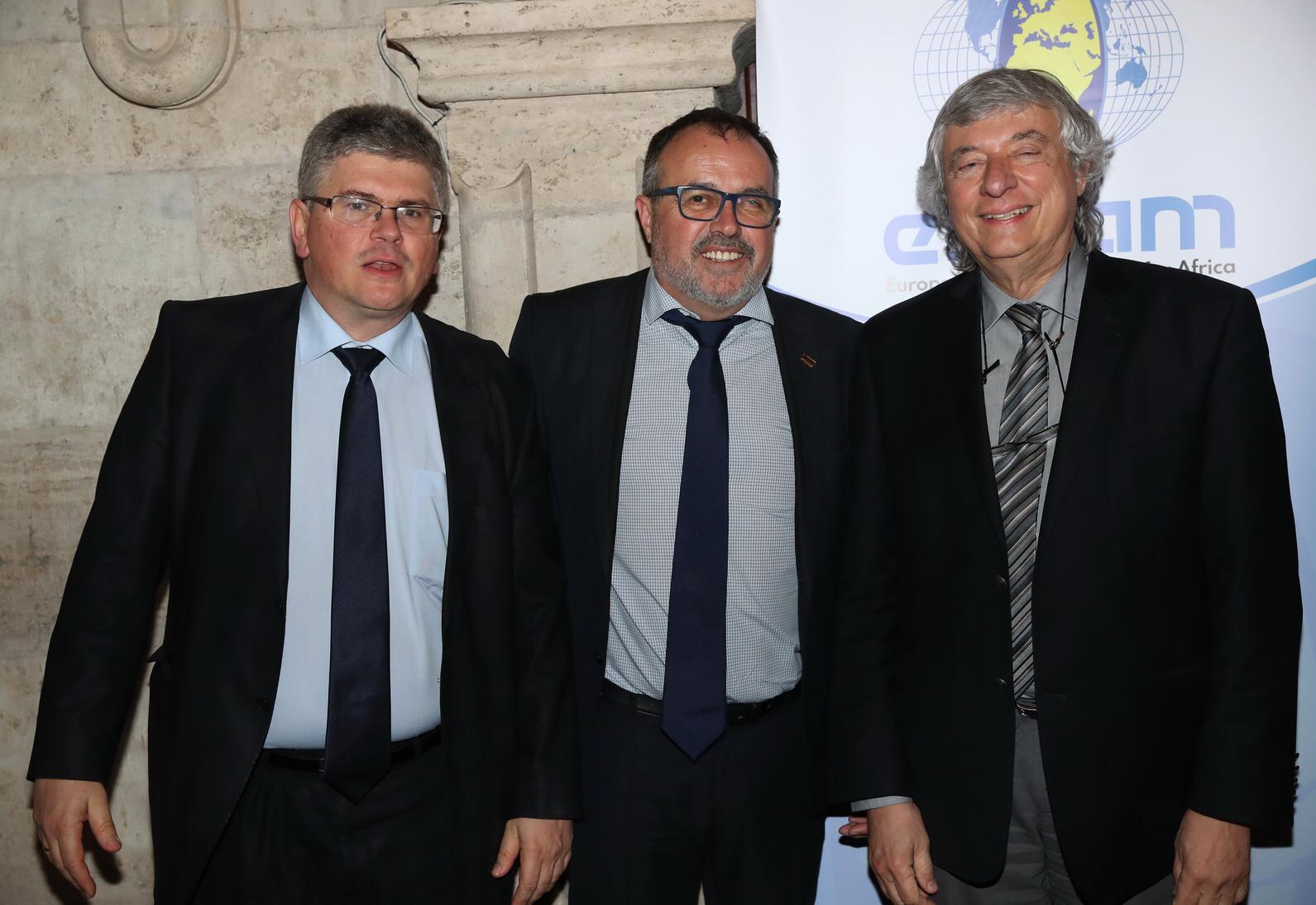 On Saturday, after the official agenda ended, the delegation visited the Grassalkovich Castle in Gödöllő. The guests then were taken to the Lázár Equestrian Park in Domonyvölgy, where they could see a horse show.
The staff showed the delegation around the park where they visited the Lázár family's ornamental hall and the horses. At the end of the program, they attended a traditional Hungarian feast.