EBCAM General Assembly in Budapest

Featured News // 2019.03.21
The European Business Council for Africa (EBCAM) was established in 1973. The organization brings together different companies and associations which are specialized for African issues. The annual assembly took place in Budapest this year.
The 3-days-long event started at the Budapest Chamber of Commerce and Industry (BKIK) on 21st of February when Executive officers of EBCAM held various presentations to the public. The opening speech was held by the chairman of BKIK, the management of the Hungarian Trade and Cultural Center and the African Hungarian Union. Regarding the attendees, there were some company decision makers who are interested in the topic of African issues.
Have to mention that in parallel of the EBCAM assembly, the HTCC Gabon office organized a parliamentary delegation from the Central African Republic. As the featured part of this event, the whole delegation was joined to this event led by HE. Jean Syphorien Mapenzi, deputy speaker of the CAR parliament and then held a short speech.
Referring to the program Sándor Balogh, the chairman of the Hungarian Trade and Cultural Center and the African-Hungarian Union, has held a welcome speech. After that, the chairman of the EBCAM Alexandros Spachis held his presentation and it followed by the Co-chairman Étienne Giros, shared his African experiences.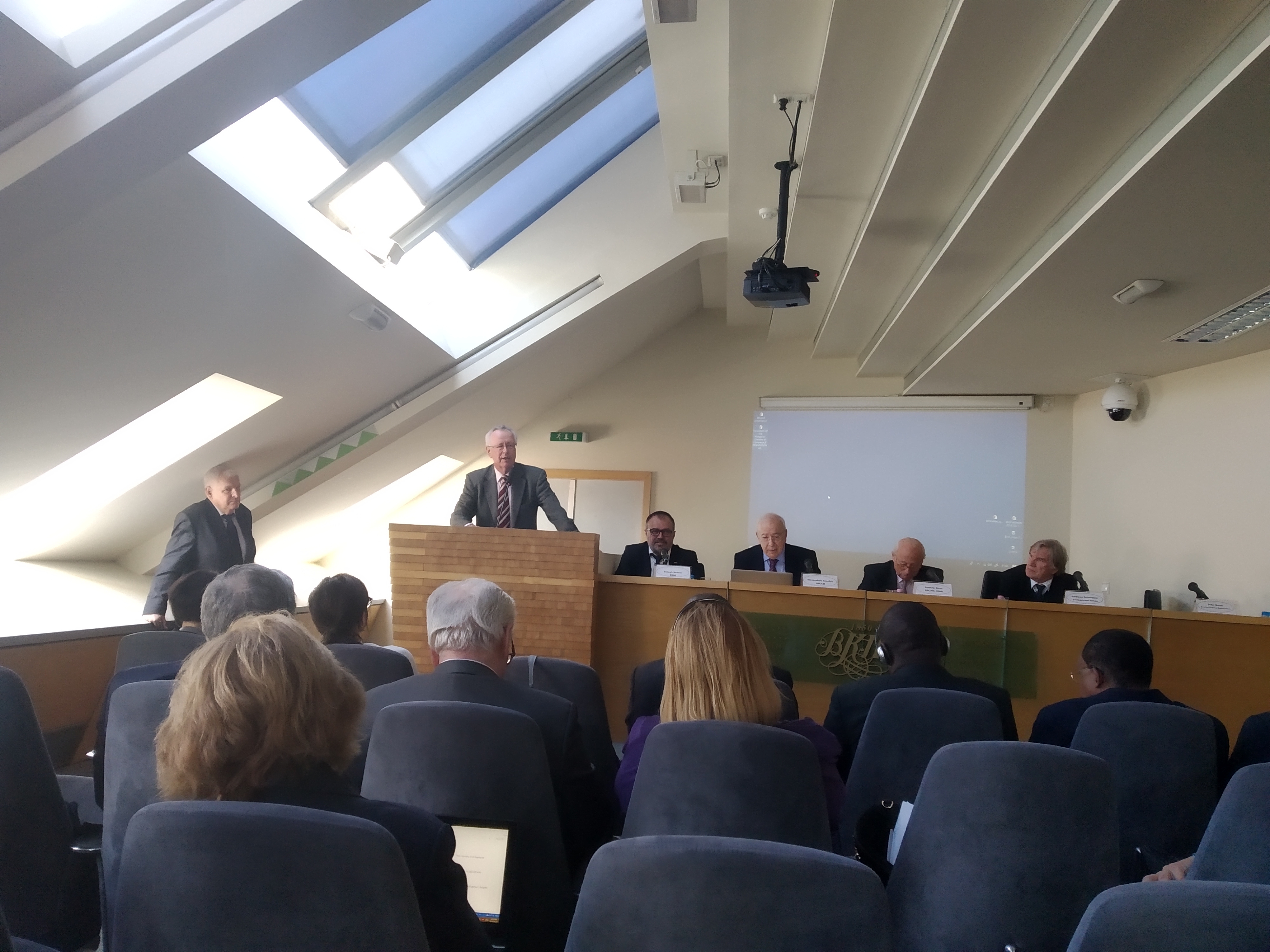 John Small the general manager of the EAA -who is specialized for Middle-African countries- held a presentation about the lifestyle of the area, especially in Uganda and Rwanda. Last but not least, Andreas Schweitzer who is working for SwissCham-Africa held an interesting presentation, while he introduced some completed African projects and ongoing projects in the field of engineering.
Finally, the organizers invited the participants for a round table lunch, which was a great opportunity for networking.
The following program for the EBCAM members included sessions about strategic planning and discussing current questions. After the official event, some executives spent their weekend in Hungary. Thus together with the HTCC management, they visited the Lázár Lovaspark as a free time activity.